The Okanagan has been ranked among the world's best wine regions.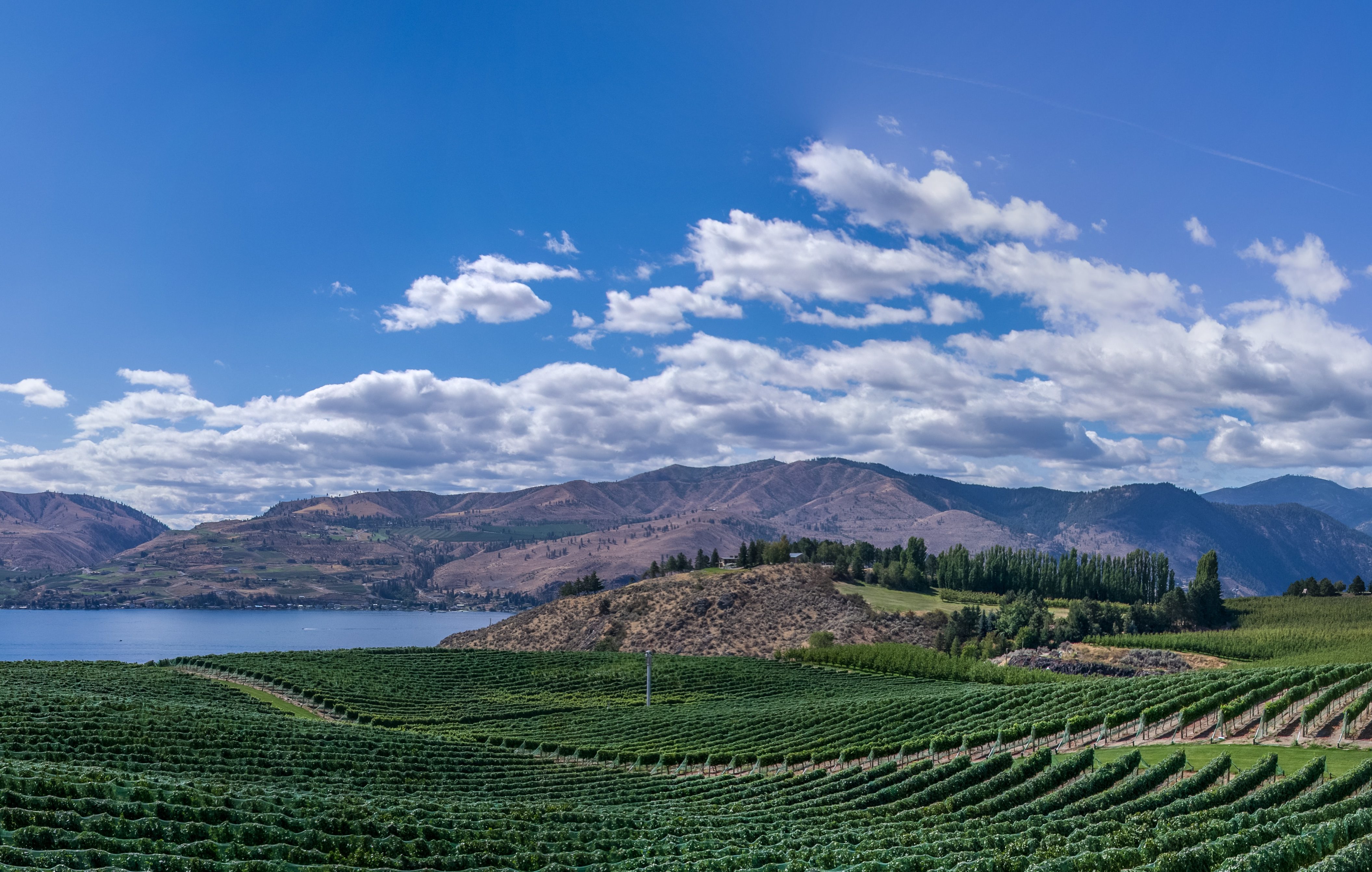 Our unique glacial-deposit terroir and long, hot summers bring an exceptional flavour to our grapes, and a population of talented winemakers is creating exciting, world-class wines, here. Add to that the warm, sparkling lakes, rolling hillsides covered in vineyards and orchards, and dramatic mountain peaks. Lush forests marry expansive sagebrush deserts in the Okanagan (yeah, this is Canada!).
This place is gorgeous. It's delicious. It's paradise.
So why not see it in luxurious style via a helicopter wine tour?
Give new meaning to the term Wine Flight.
With our Valhalla pilot as your designated driver, you'll be able to experience the most exhilarating taste of the Okanagan. Arrive like a VIP when you land at several of the region's most stunning vineyard properties. Each of the wineries we fly to offers a unique –and truly Okanagan– experience. Taste the best of the valley, guided by the winemakers and wine experts at each location.
Make your visit to wine country unforgettable!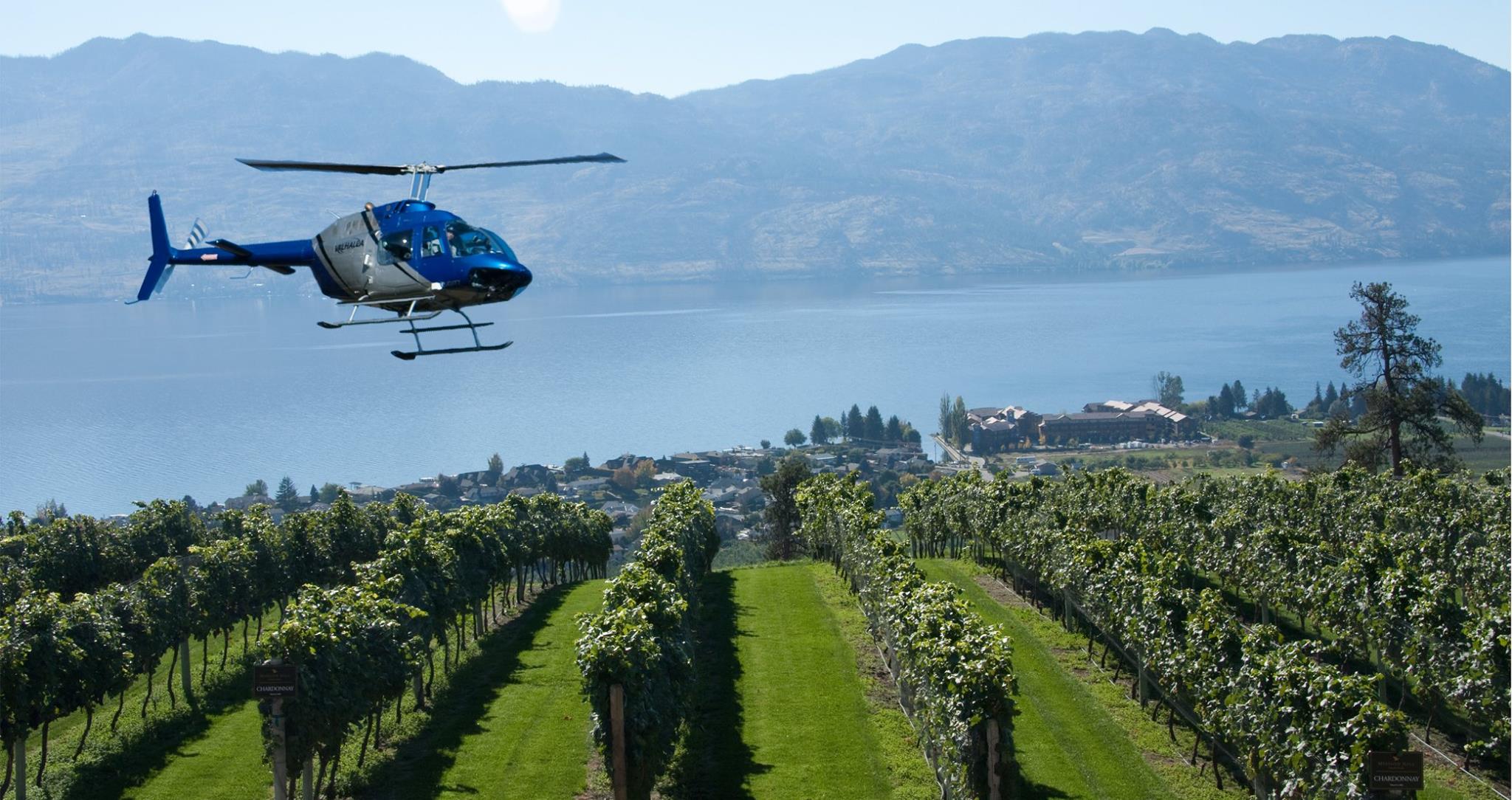 Your aerial tour bus boards at our convenient West Kelowna hangar. Climb on and buckle in for a first-class trip to up to 4 of the Okanagan's best wineries. We'll focus the tour on a geographical area so our guests can make the most of their visit (helis do move faster than cars, but the Okanagan Valley is really quite large!). It's also a great way to compare the variety of flavours that can come from the same soils! Like the sub-appellation of Okanagan Falls? Prefer the grape-growing desert oases of Oliver-Osoyoos? Want to try the incredible boutique wines of South East Kelowna? We can make it happen.
Soar above the breathtaking Naramata bench, along Okanagan Lake, or across Lake Country (and gem-coloured Kalamalka Lake) to the lush farms and architectural masterpieces that comprise our favourite BC wine country stars. Along the way, you'll have an unbeatable
scenic
flight, and your pilot will point out some of the most impressive local landmarks. See Penticton's charming Main Street from on high. Glide past the Myra Canyon trestles. Learn about the "amusing" history of Rattlesnake Island. Get a literal birds-eye view of the Fintry waterfalls. Then make a toast to the glorious views! Pack a picnic to enjoy (with a bottle of great wine, of course!) among the welcoming lawns and sculpture gardens of your preferred winery. Or make this a true culinary adventure by dining at one of the numerous full-service winery restaurants. We land at a number of these (and we've tried them all –market research is important!). Let our staff help you choose where to linger a little longer. What happens if you like something so much, you want to drink it again and again? Never fear! Our helis have room to bring home your purchases at the end of the day (who knew our pilots doubled as wine porters?). When you get home, you can share a bottle and your selfies with friends, and feel like you're still flying!
There really is no more exciting way to stock your cellar.
Leave the "driving" to us, and concern yourself with the really big questions, like,
"Red or white?"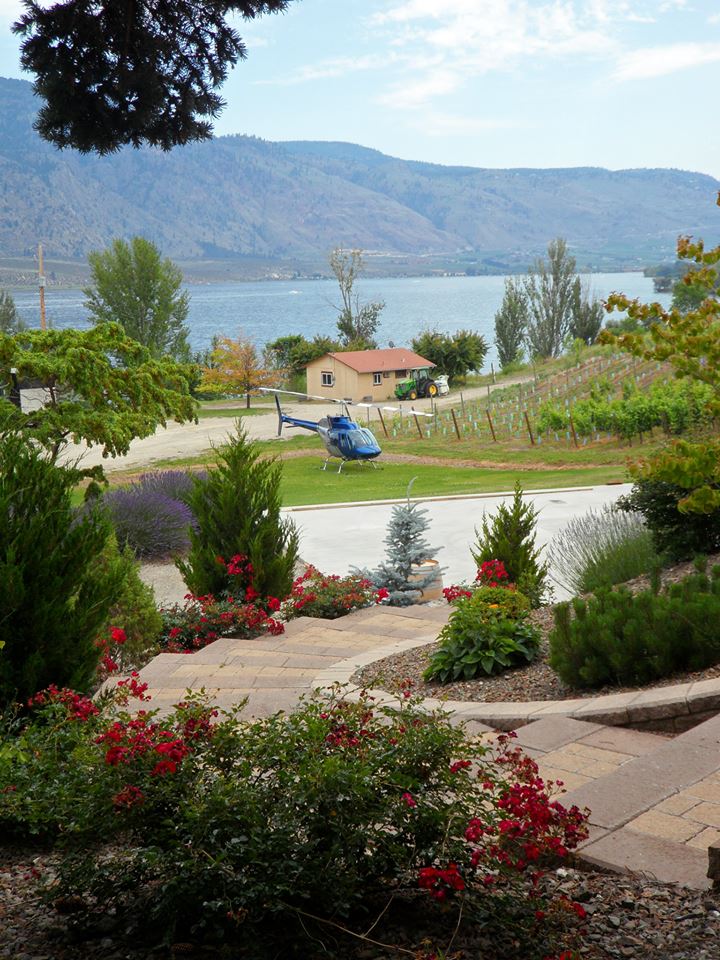 ---
Contact us to book your Valhalla Heli Wine Tour, and get ready to raise a glass and your spirits, high above the incredible Okanagan.