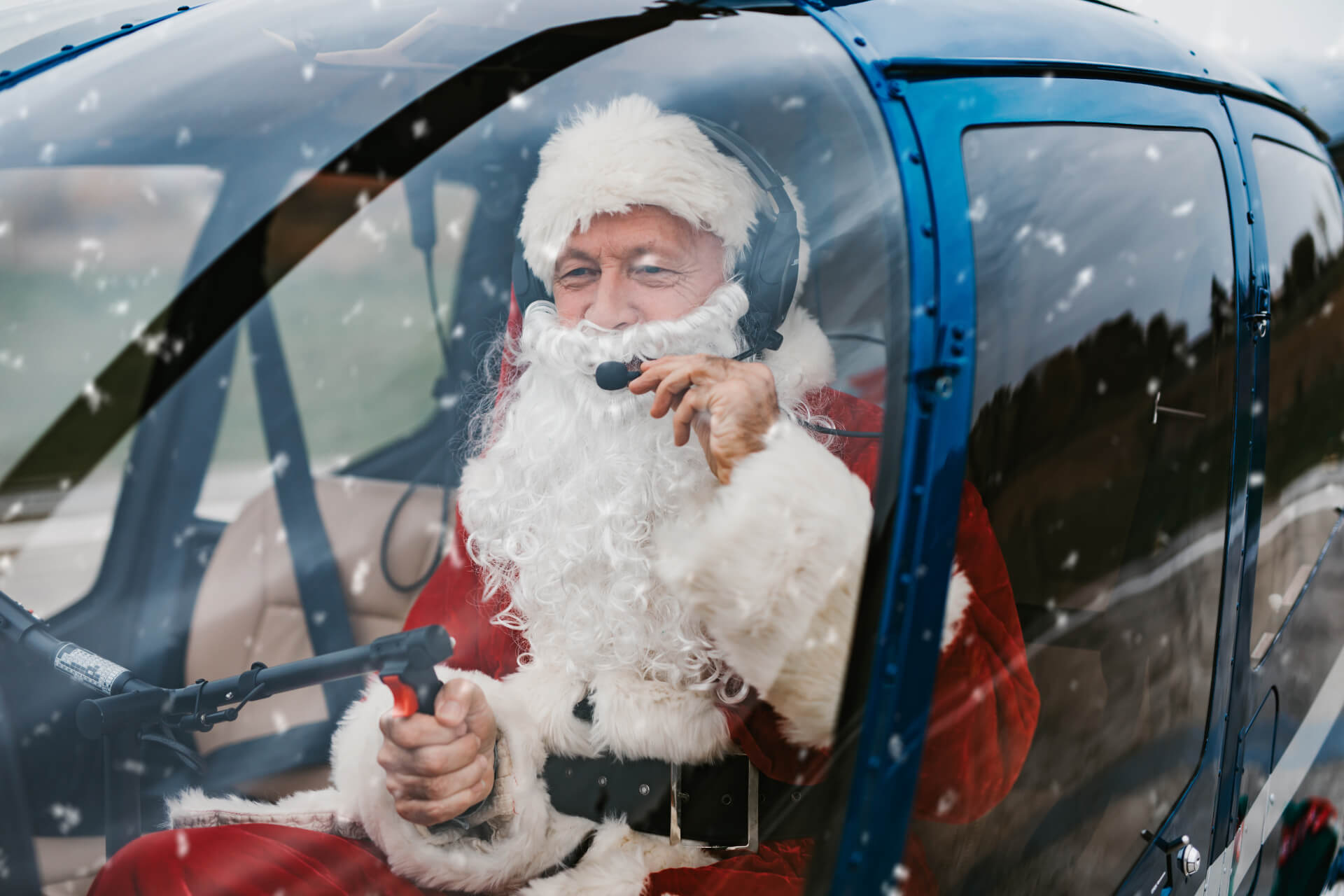 We all love the holidays, but you know who's going to love them even more? The people that get the gift of flight for Christmas this year. Elevate your relationship with that family member, friend or coworker that's impossible to find Christmas gifts for. You'll take their breath away with a magnificent Okanagan tour that they'll remember for years to come.
Why A Heli-Tour Is The Perfect Gift
Valhalla Helicopter gift certificates don't have an expiration date, which means your lucky giftee can easily fit their prepaid helicopter tour into their schedule any time of the year. We always have a helicopter available and ready to fly! Our year-round
heli-scenic Okanagan tours
come in a variety of packages, giving you a jaw-dropping view of the Okanagan, from Myra Canyon Trestles to Fintry Park Falls and everything in between. All packages fit up to four people, so your giftee can bring along some friends and family to admire the scenery – maybe they'll even bring you! If your giftee is a thrill-seeker or photographer, gift them with a Doors Off Tour package and see their eyes light up with excitement!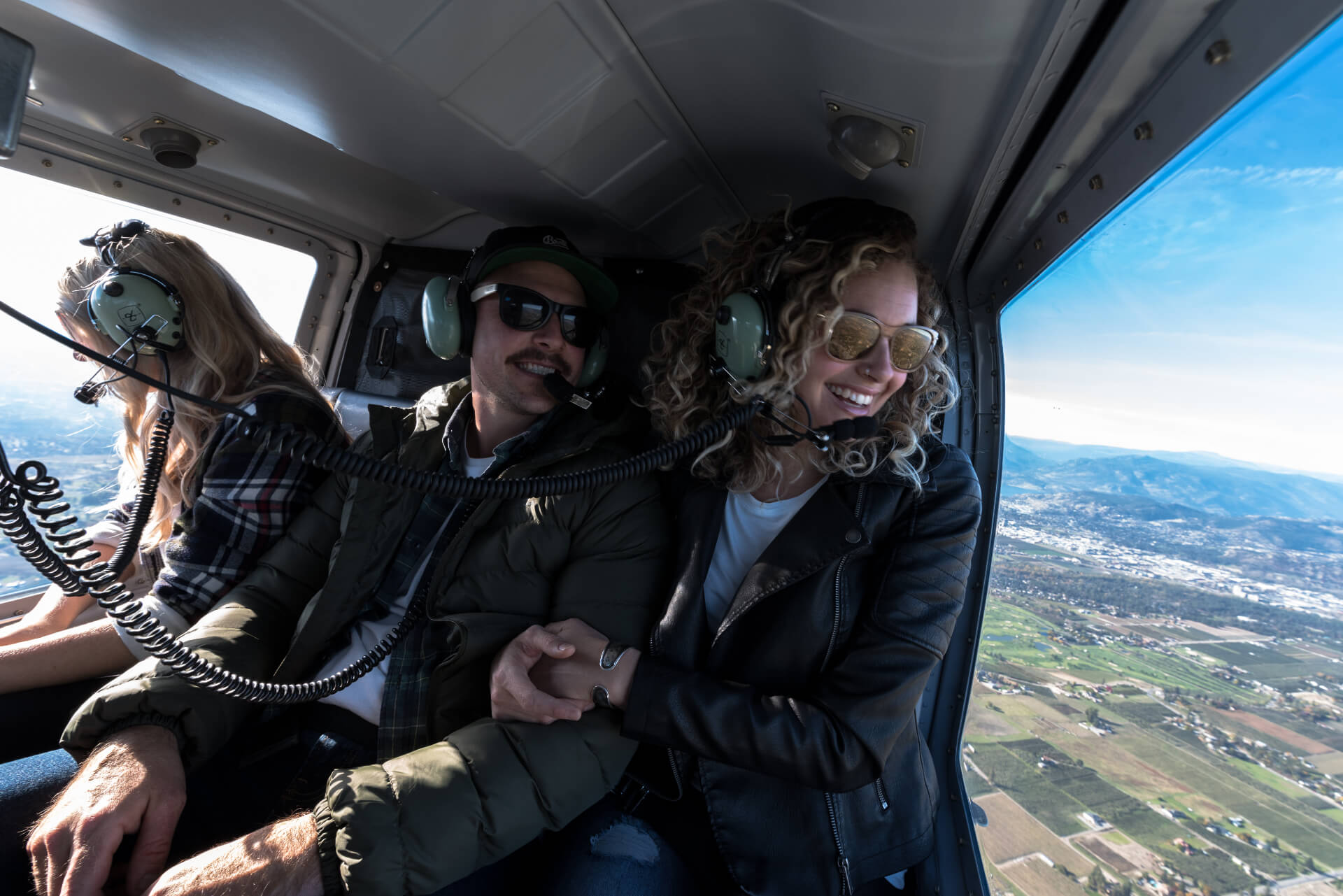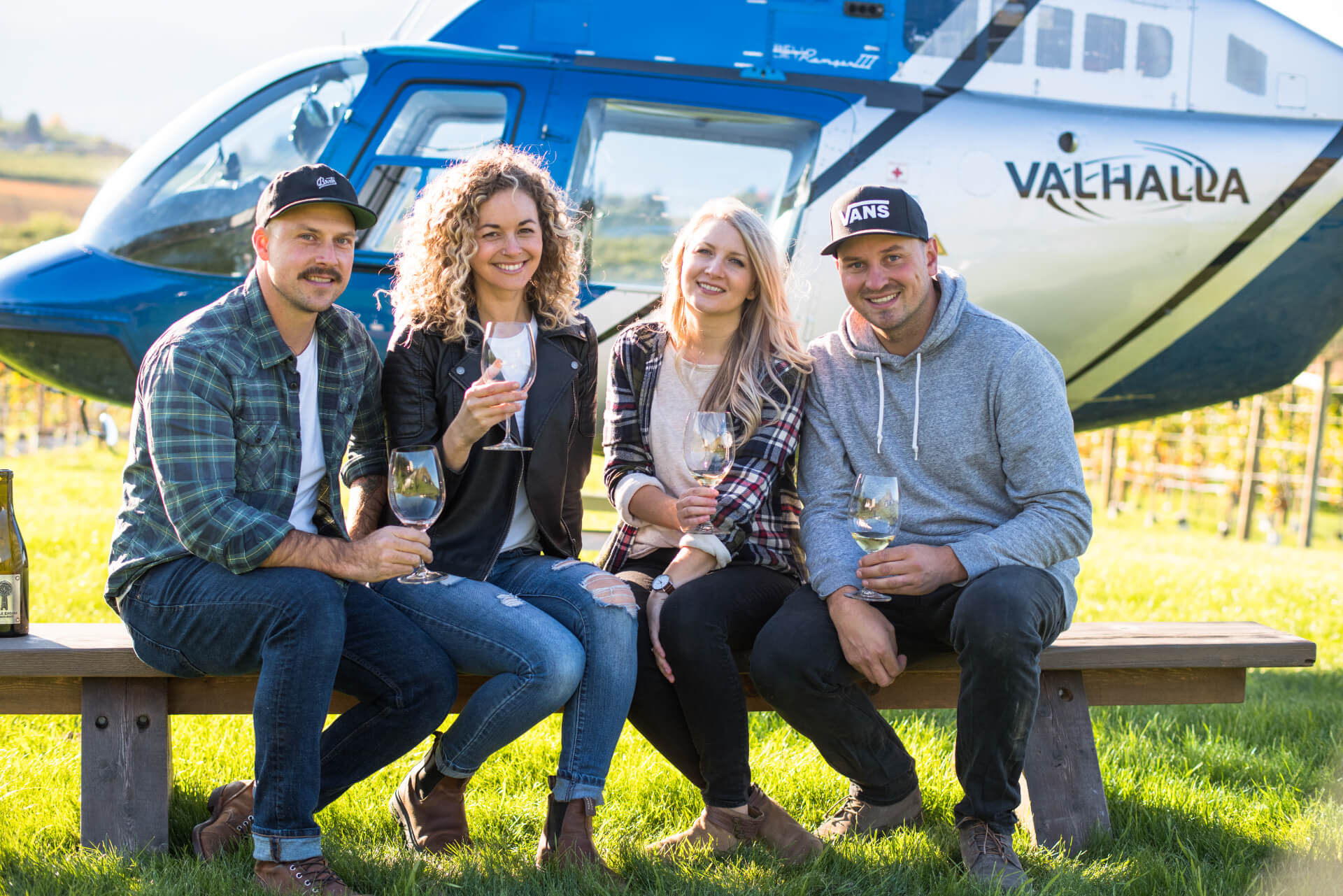 Travel In Style For An Okanagan Wine Tour
Who needs an Uber when you can fly from winery to winery like royalty. For the oenophile in your life, give the gift of an unforgettable
heli-wine tour
that they'll be talking about for years to come. They'll be arriving at each winery in style and leaving the same way. All of our heli-wine tour packages can support up to four people and we've chosen the best wineries in the valley to ensure your Okanagan wine tour experience is first-rate, from the travelling to the tasting.
Have An Exclusive Picnic At A Beautiful Remote Location
Whether your giftee is a hopeless romantic or simply enjoys a fun family outing, our
heli-picnic tours
are the perfect gift. There are multiple packages available, including a Gourmet Luxury Picnic, an Alpine Lake Heli-Escape Tour and a Mountain Ridge Panoramic Picnic. If you want to take your gift to the next level, pair it with a gift basket of artisanal goodies or a bottle of champagne that they could bring on their picnic adventure. If they don't bring their own picnic basket they can always buy a delicious gourmet one from us!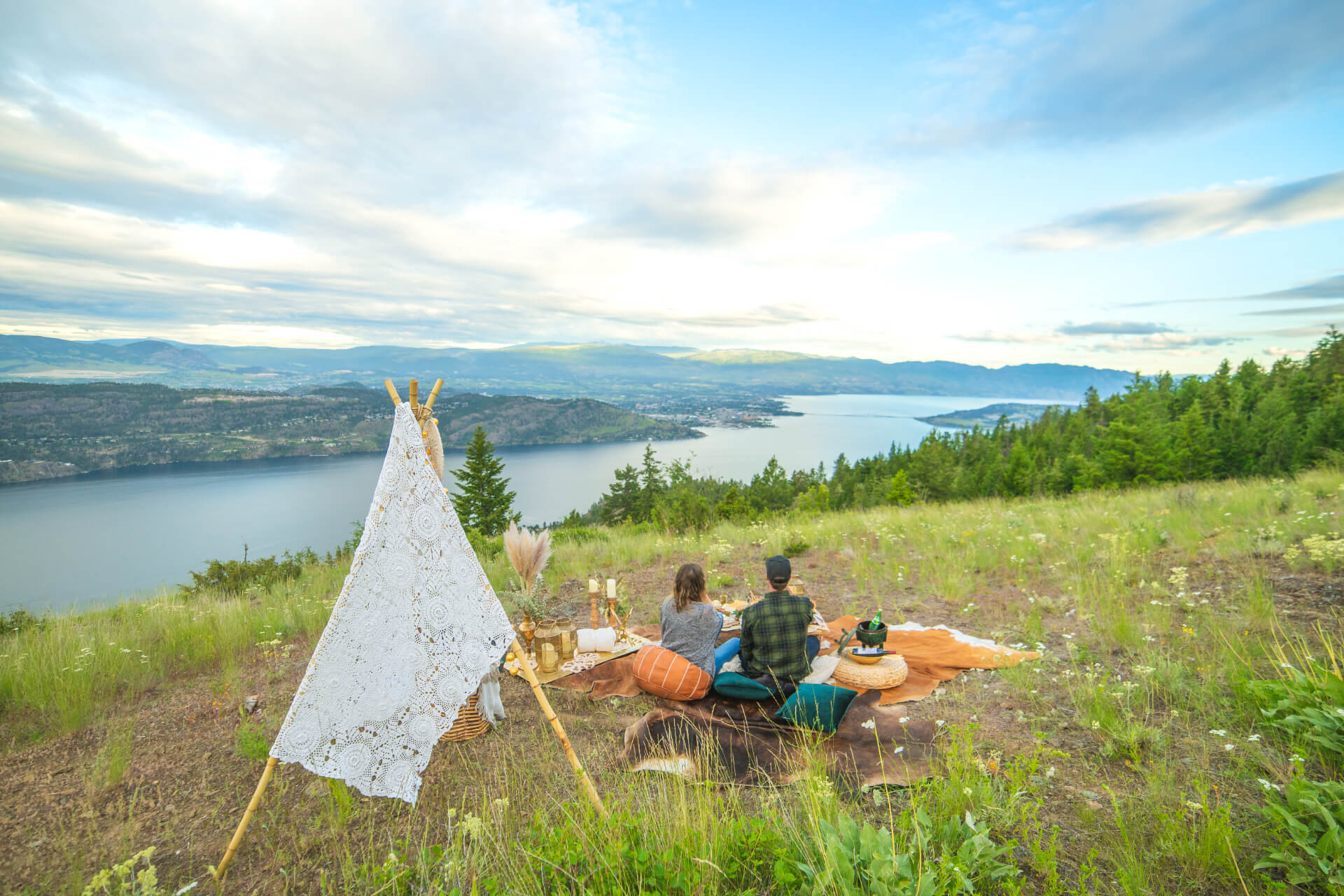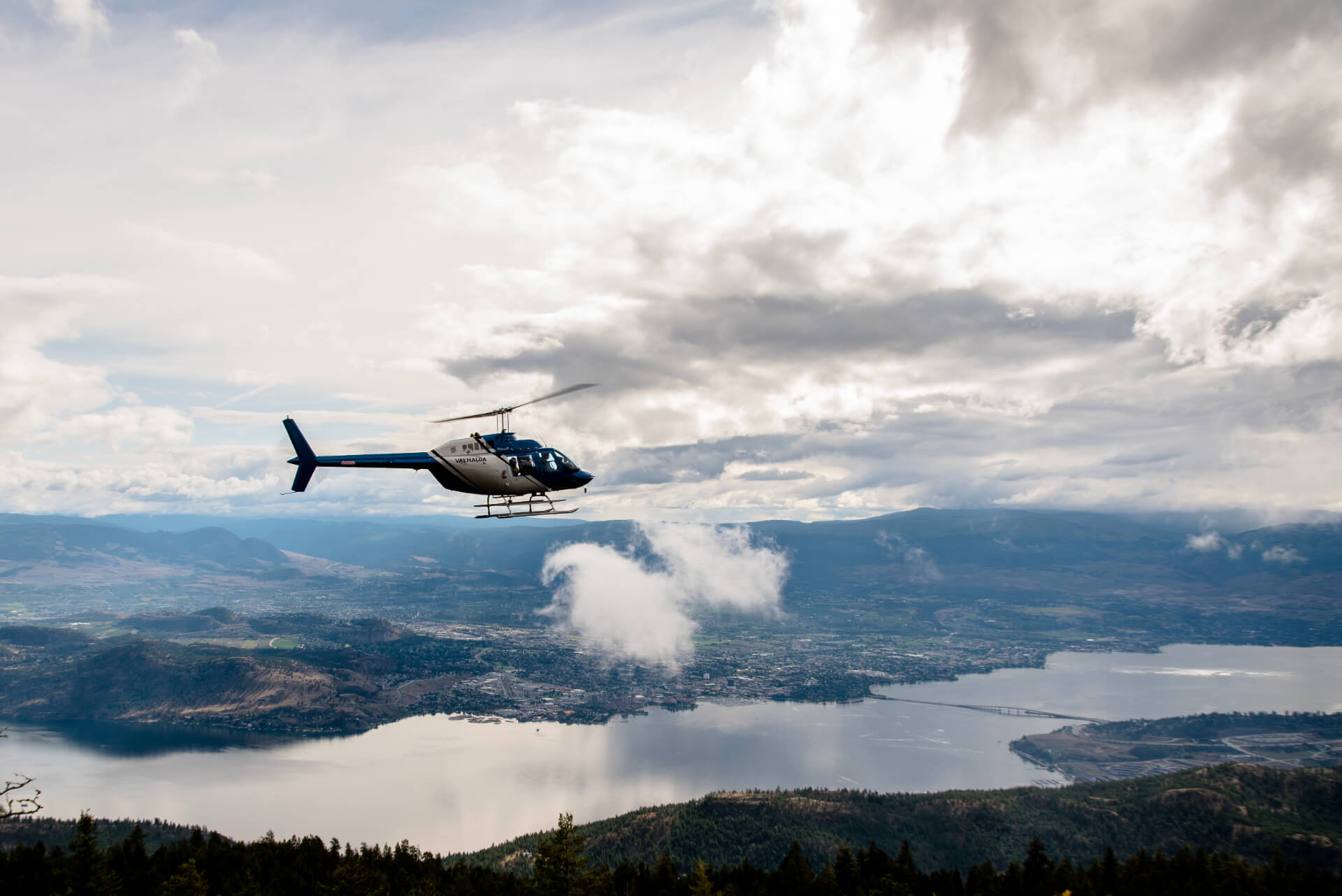 Take Your Corporate Christmas Party To New Heights
Looking for a fun Christmas party idea for work? Take your staff to the skies with an Okanagan tour gift certificate for your work party's holiday raffle or as a dance contest prize! You can also
charter one of our helicopters
to make a spectacular entrance to your next office party or luncheon. Whether you're simply looking to go from point A to point B or planning your own unique adventure, contact us and we'll make it happen!
Give Them A Gift They'll Never Forget
Whether they're seasoned fliers or have never stepped foot in a helicopter, our heli-tours are the perfect gift. Surprise your family and friends with the gift of invigorating memories and beautiful views, as they explore the beautiful sights of the Okanagan from the comfort of their own personal helicopter.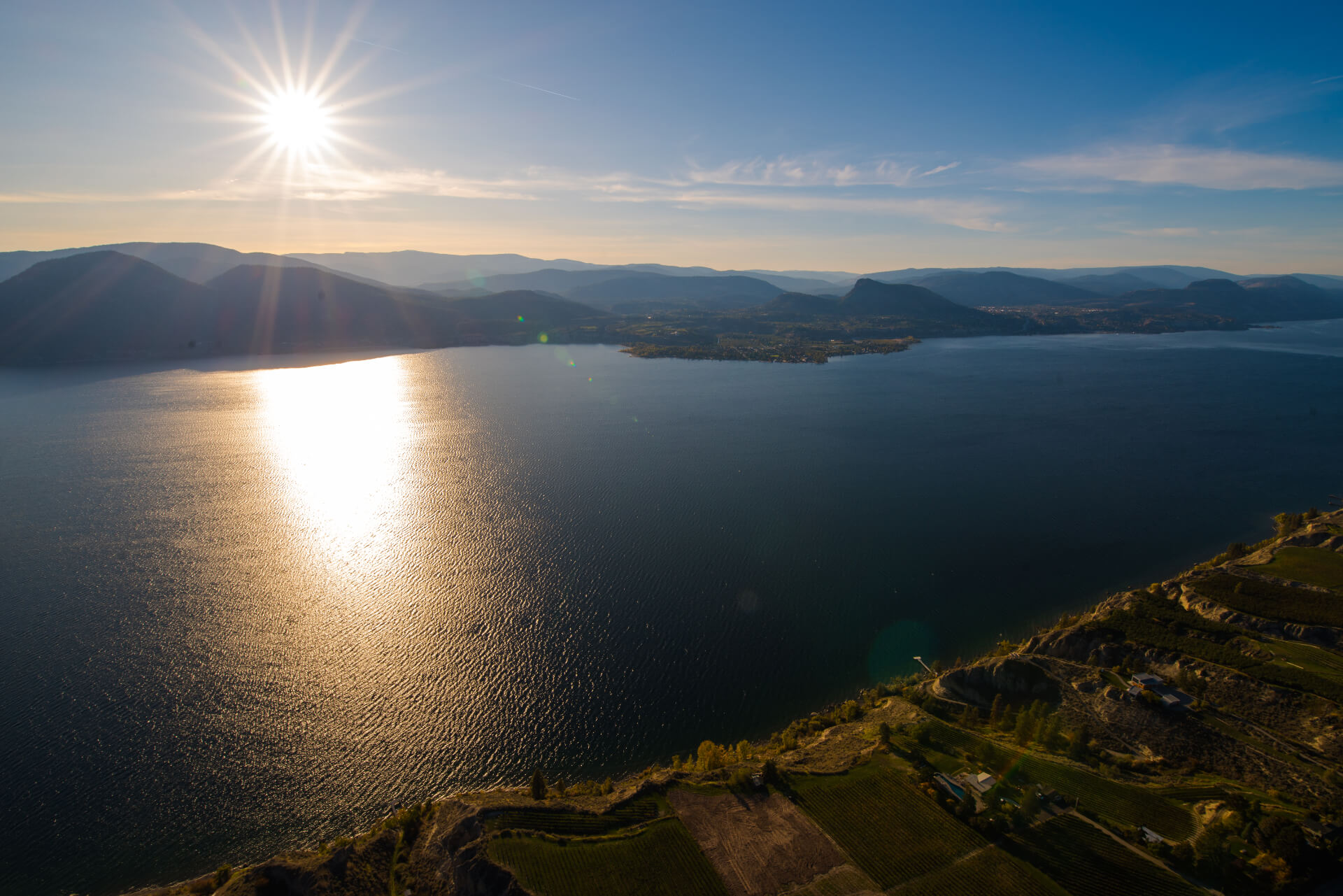 ---