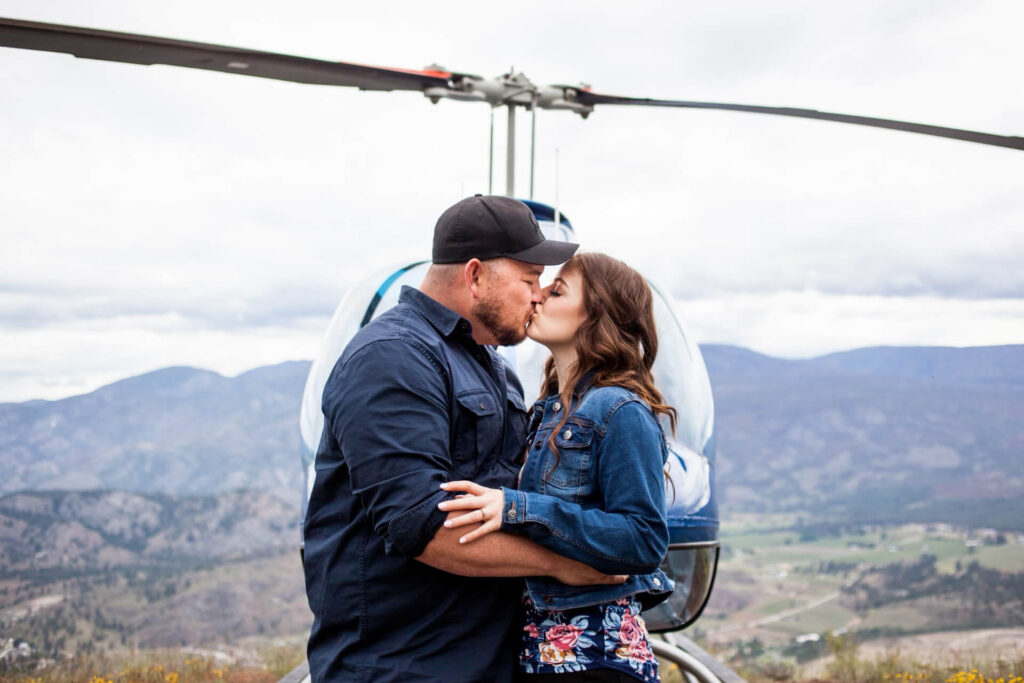 Take your love to new heights by booking one of the most magical Valentine's Day activities available in the Okanagan. Enjoy the stunning views of the valley as you soar through the sky, creating the perfect atmosphere for grand romantic gestures.
From remote gourmet luxury picnics, to winery tours in your own personal helicopter, there's no shortage of special moments to create when you book a Valhalla Helicopter tour.
Breathtaking Heli-Scenic Tours
Perfect for locals and visitors alike, try our Heli-Scenic tours and be whisked away on an adventure, exploring the Okanagan Valley from a bird's eye view. With a range of available tour lengths, you'll have plenty of options to choose from when planning out your Valentine's Day activities in Kelowna. You'll see everything from the Okanagan Bridge to Fintry Park Falls, including our custom-made list of picture perfect spots where you can perfectly execute that grand romantic gesture.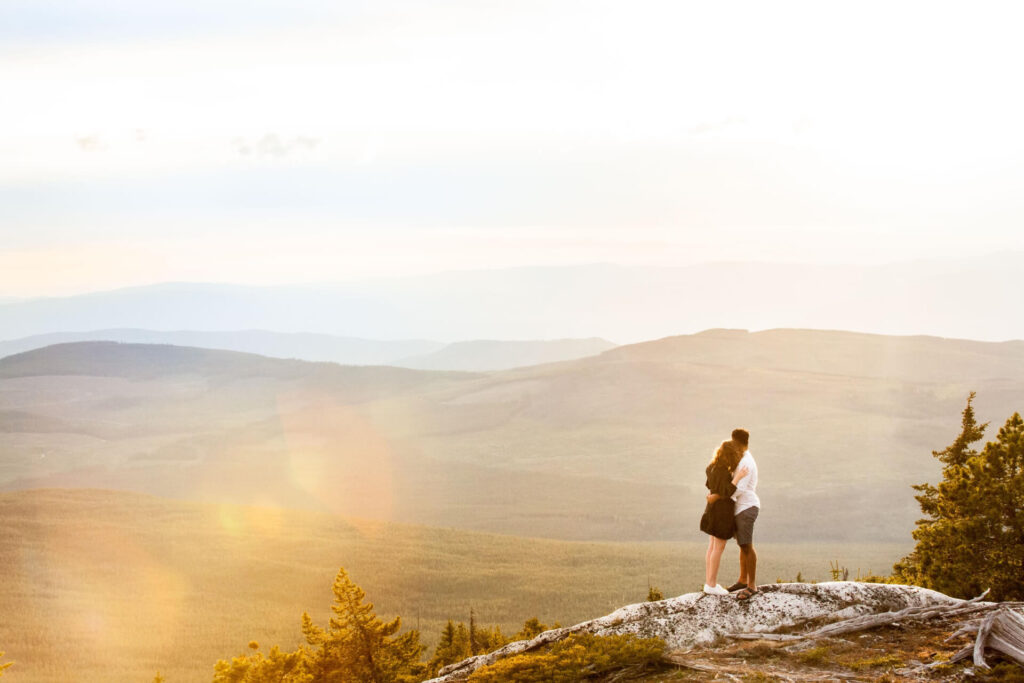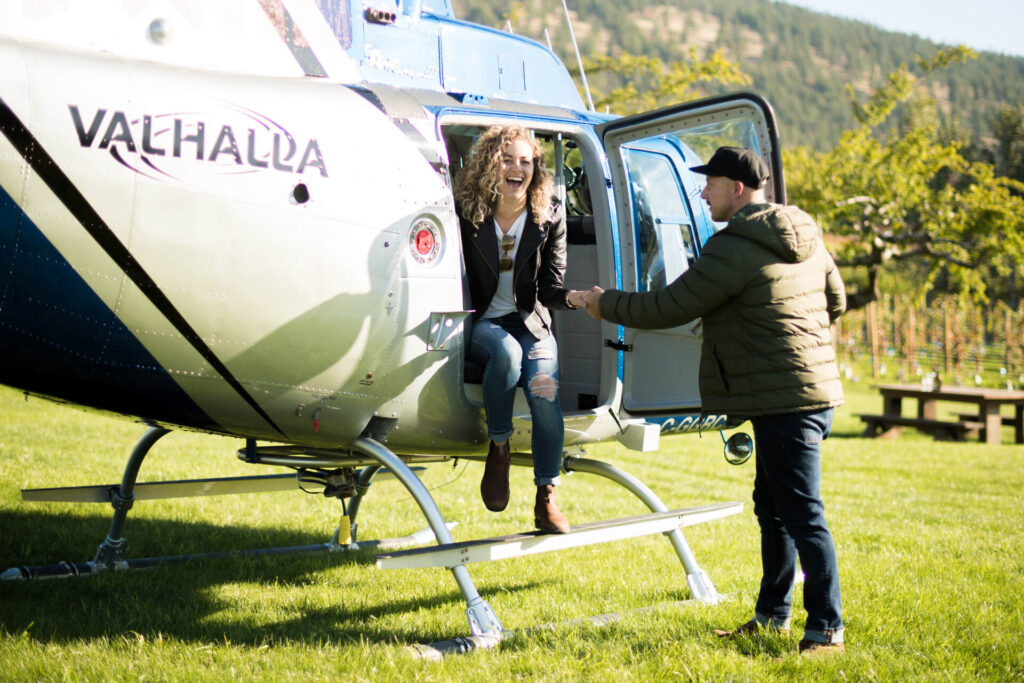 Romantic Heli-Wine Tours
Combine beautiful views with a little vino, as you tour a range of Okanagan wineries in style. There's no better wait to run through a variety of wine tastings, as you won't have to worry about driving or walking from winery to winery. Choose between a Half-Day or a Full Day Heli Wine Tour, ranging from two to four wineries of your choice from our list of partners. Participating wineries include:
Gourmet Heli-Picnic Tours
Pair delicious luxury with adventure by whisking your loved one away on one of our gourmet
Heli Picnic tours
. Imagine soaring over stunning landscapes and being dropped off at one of the Okanagan's remote locations, surrounded by spectacular views accessible only by helicopter. Indulge in this once-in-a-lifetime adventure and create memories that you two will share for the rest of your lives. You can bring your own picnic basket of goodies or buy one of our locally-sourced gourmet baskets, as we've partnered with
Gypsy Chix Picnics
to create the ultimate picnic experience.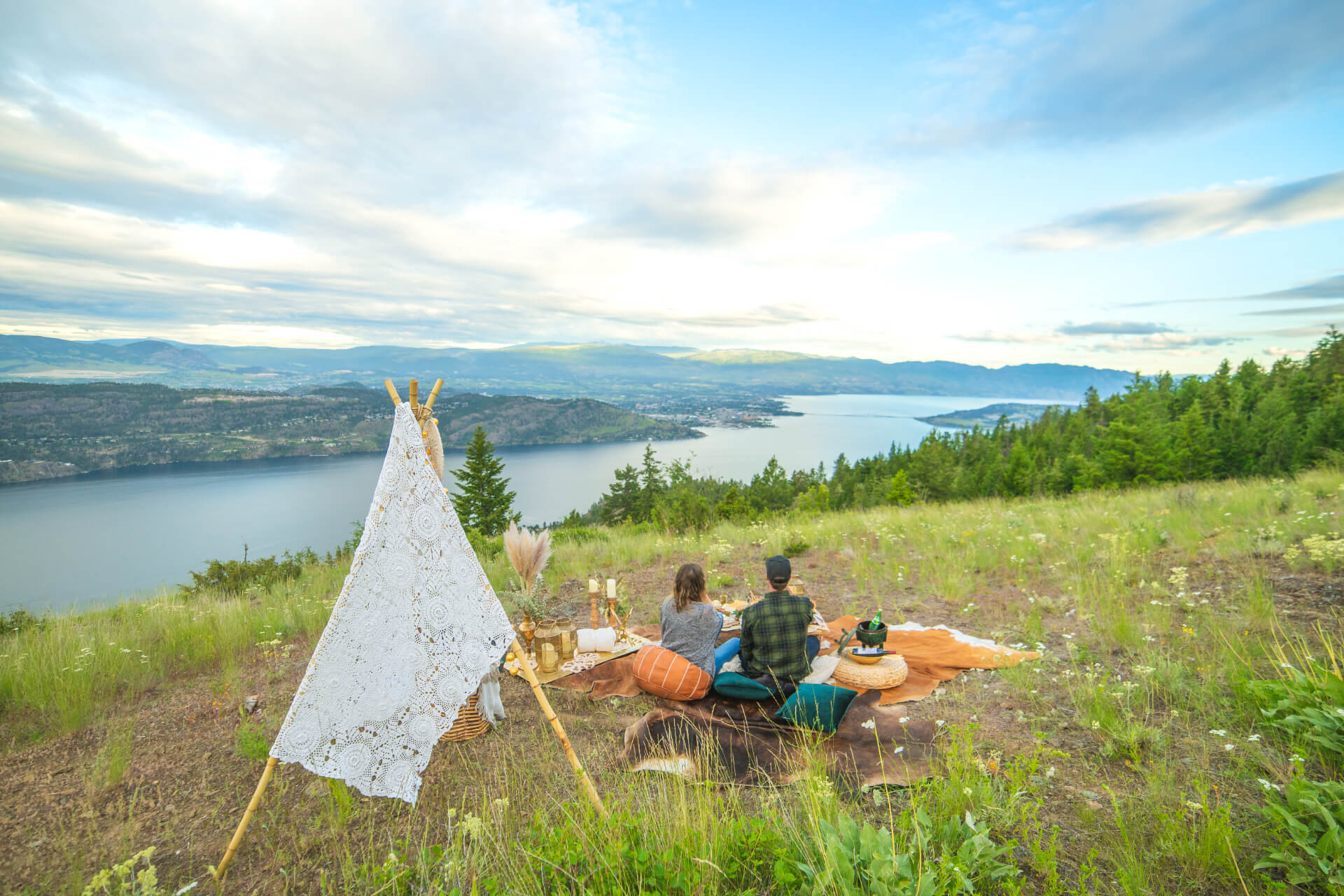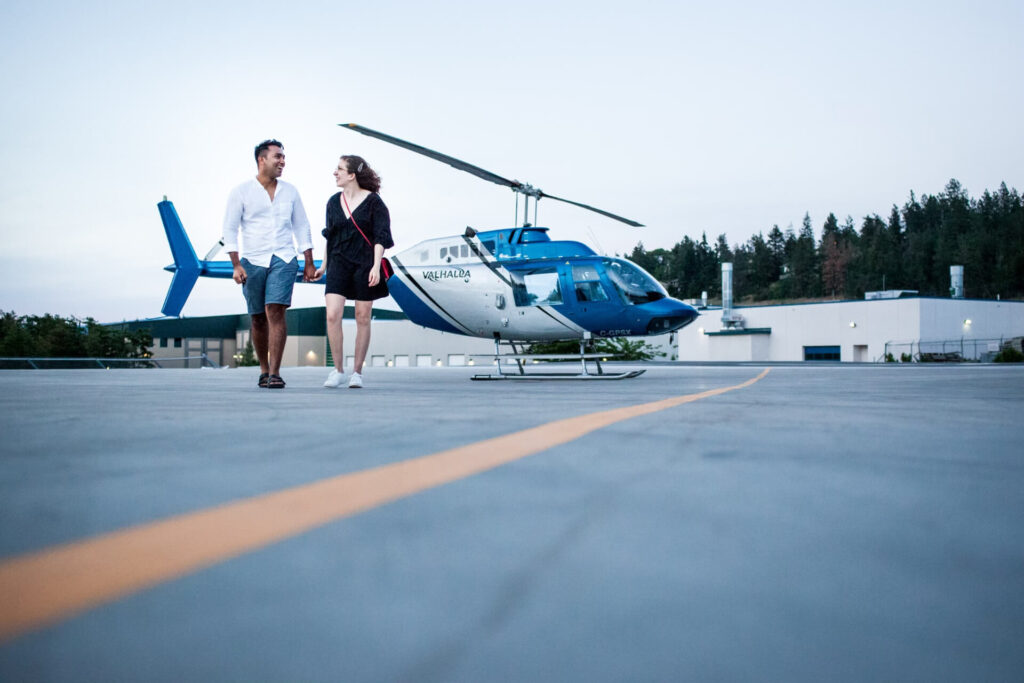 Preparing For Your Romantic Day
If this is a new experience for you and your special someone, don't worry cause we've compiled a list of everything you need to know to prepare!
Pack a picnic of local delicacies to share on your special trip, or buy one of our gourmet luxury picnic baskets!
Bring a little bubbly! Some sparkling wine or champagne can be the perfect cherry on top of your amazing day together.
Planning some sort of romantic gesture that includes a beautiful ring? Bring along a photographer to capture the moment your lives changed forever!
Create a playlist of your favourite songs to go the extra mile on your trip, setting the atmosphere for a Valentine's Day you two will never forget.
Book Your Romantic Getaway Now!
Book your romantic
Valentine's Day Okanagan helicopter tour
between now and February 13th to save 15% on all Heli-Scenic and Heli-Wine tours. This deal extends to both doors on and doors off tours! Any tours you purchase with this deal can be used at any time throughout 2023.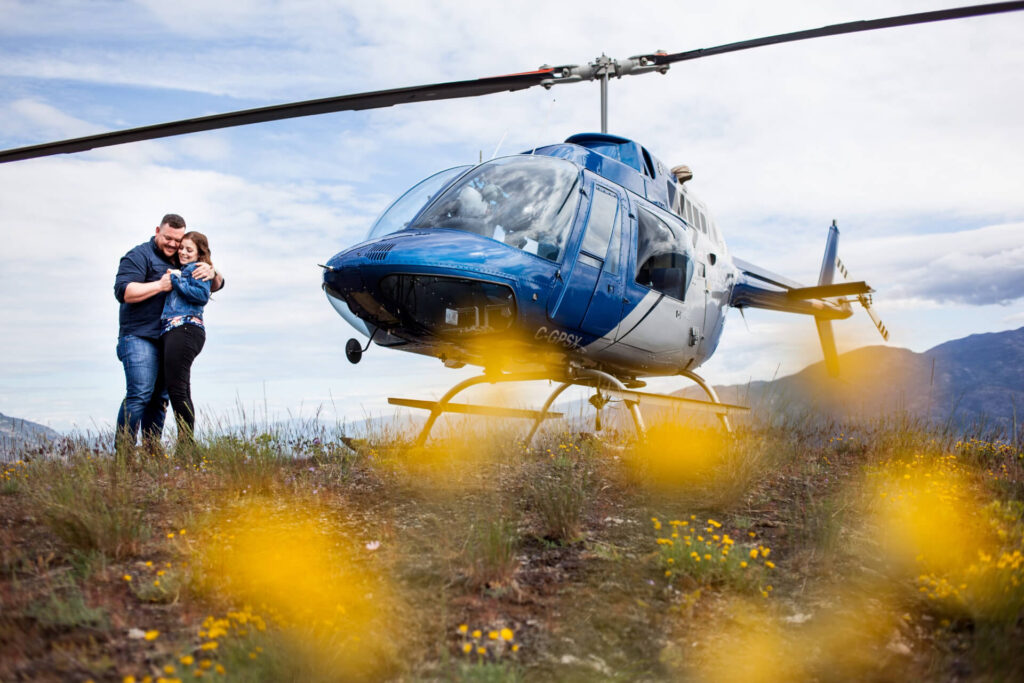 ---