The team at Valhalla Helicopters is experienced, personable and puts safety first. Whether you are looking for a scenic Okanagan helicopter sightseeing tour or any of our commercial helicopter services, you can rest assured our team has the qualifications needed to provide the utmost service and safety.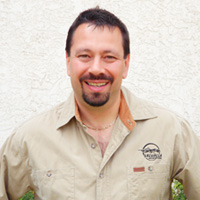 Blair Savege
General Manager/Chief Pilot/Operations Manager
Blair's career as a pilot began with Northern Mountain Helicopters, where he worked his entire career until starting his own company. He completed his training with Northern Mountain and advanced through the ranks, ultimately achieving the position of logging captain, training pilot and check pilot on the SK61, S58T, Bell 205 and Bell 212. He is a very experienced and industry respected long line pilot, accumulating in excess of 13,000 accident free hours across a variety of machines, including the Bell 212, Bell 205, S58T, SK61, Bell 204 and Bell 206. The majority of Blair's flying has been logged on medium and heavy lift helicopters
With his extensive helicopter background and training experience, Blair is committed to rigorous and ongoing training for all Valhalla staff and he is always looking for ways to improve upon safety and efficiency in operations. Blair holds an Approved Check Pilot (ACP) Delegation of Authority with Transport Canada. Blair has also completed the training, exams and proving flights with Civil Aviation Safety Authority (CASA) to secure his Australian commercial helicopter license, in order to fill the position as Chief Pilot for Valhalla Helicopters Pty Ltd (Australia).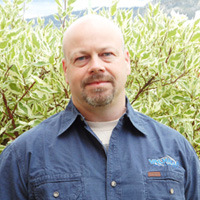 Chad Wasylenko
Director of Maintenance
Chad joined Valhalla Helicopters in 2008 as the DOM. Chad is a Transport Canada licensed AME with M1 and M2 ratings and more than 15 years industry experience, having secured his AME license June 1993 upon graduating from Northern Lights College in Dawson Creek, BC. Chad has experience, skill and an extensive knowledge of aircraft maintenance and repair, complimented by great supervisory and organizational skills – all attributes key to the DOM position.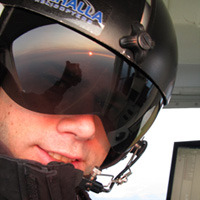 Stew Alcock
Occupational Health and Safety Manager
Stew joined Valhalla Helicopters in 2009. As the Occupational Health and Safety Manager, Stew is always working to improve his safety expertise. Working towards being registered with the Canadian Registered Safety Professionals, taking many courses, and attending conferences for aviation safety, Stew's knowledge around workplace OH&S continues to grow. Stew is also certified through Enform to perform our internal safety audits and does so on a yearly basis.