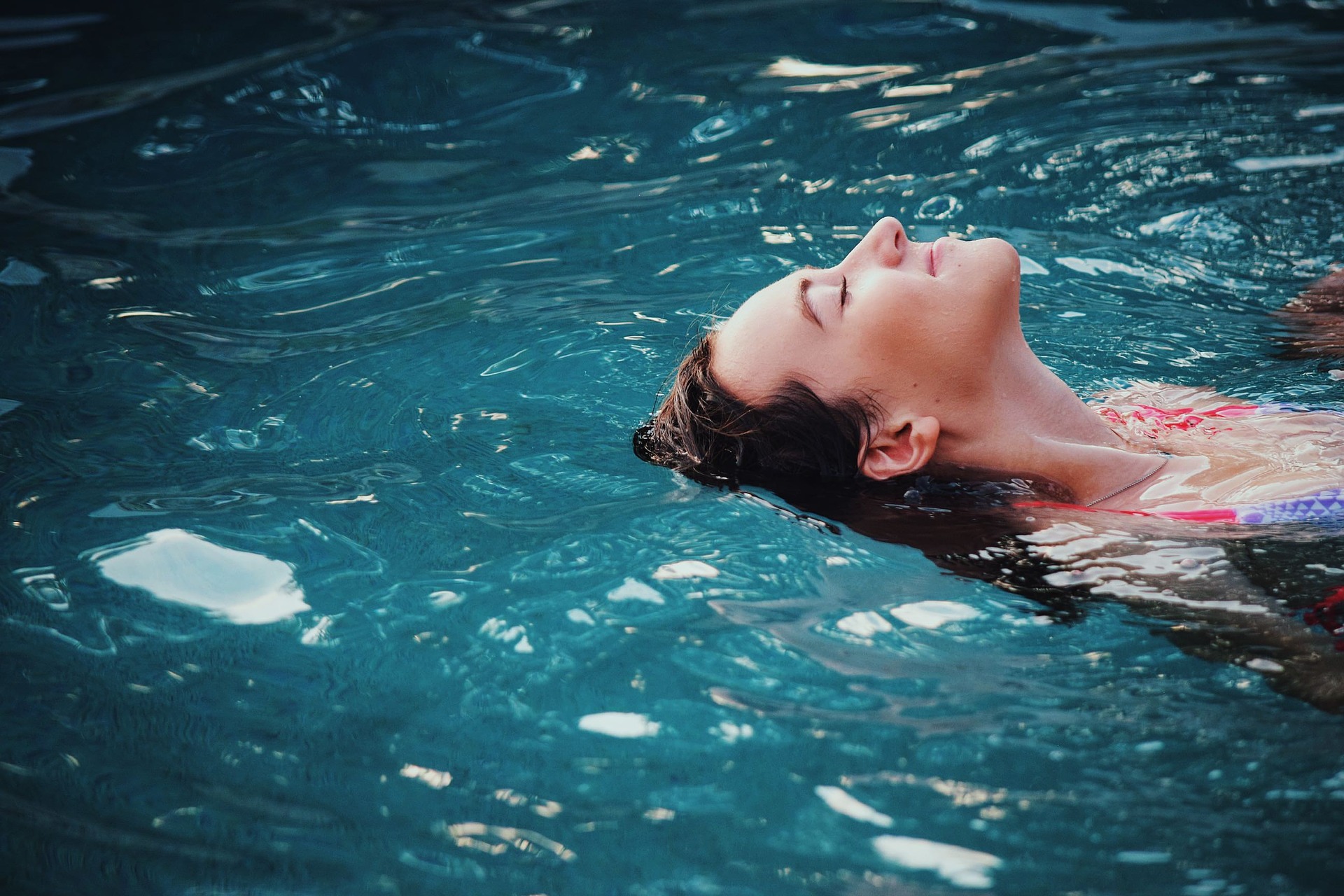 Here in the Okanagan, we really live in paradise.
But sometimes, you need to get away to an even more idyllic locale. At Valhalla, we are experts in heavenly getaways (it's in our name!).
Now, we've partnered with Halcyon Hot Springs, in the heart of the bucolic and inspiring Kootenays, to offer a unique and rejuvenating helicopter tour.
Take off with us to one of BC's most incredible spots.
What is a Hot Spring?
A hot spring is a pool of geothermally-heated water that maintains a temperature higher than human body temperature. They usually occur in areas where there is underlying volcanic or tectonic activity, and temperatures can range dramatically, from comfortably warm to fatally scalding. Hot springs generally retain high levels of beneficial natural elements and healthful properties. Lithium, calcium, magnesium, sodium bicarbonate, and silica are commonly found in thermal waters. For thousands of years, these mineral-infused pools have attracted people for therapeutic treatments. Sulphur is one of the most prevalent minerals in spa waters, and is what gives them their distinct, unpleasant smell and taste, but it also imbues the water with some of its most effective properties.
The Benefits of Thermal Waters
Warm water is a common remedy for multiple ailments. Sore or tired muscles and ligaments, joint pain, arthritis, and more can be relieved with an even application of heat. Heat and several of the minerals found in natural hot springs can also promote better blood circulation. Sulphur is known to reduce the negative effects of irritating skin conditions like eczema, psoriasis, or dermatitis. Perhaps the most popular reason for visiting geothermal springs is simple stress relief. A weightless soak in hot, mineral-rich water is relaxing. And when we're relaxed, we sleep better. And when we rest, our bodies can rejuvenate and balance. And when we wake up reinvigorated, we can enjoy our adventures (like flying) so much more!
This Magical Place
Halcyon Hot Springs has deep roots in serenity. For generations, the waters on the edge of Upper Arrow Lake were a spiritual and healing place for local
Sinixt
first nations peoples. In the late 1800's, European explorers noted the attraction of the springs, and by 1890, a tourism site began to be developed. It was called "Halcyon" in reference to the beautiful, tranquil ambience. A basic lodge and numerous plunging pools made up the original retreat, but as the word spread of the waters' restorative properties, upgrades were necessary. By the early 20th century, Halcyon had developed into a true resort, replete with luxury cabins, multiple pools, and a bar. It was riding the wave of the "hydropathy" craze, a time when city-dwellers flocked to "water-cure" spas and sanatoriums, even selling its bottled water in the larger urban centres. It became a central element to the social life of the elite from the Kootenays and across the Pacific Northwest. Throughout the 1900s, Halcyon saw ebbs and flows in popularity. Its focus shifted with the times, alternating between a den of iniquity, a pastoral health destination, and a back-to-nature hideaway.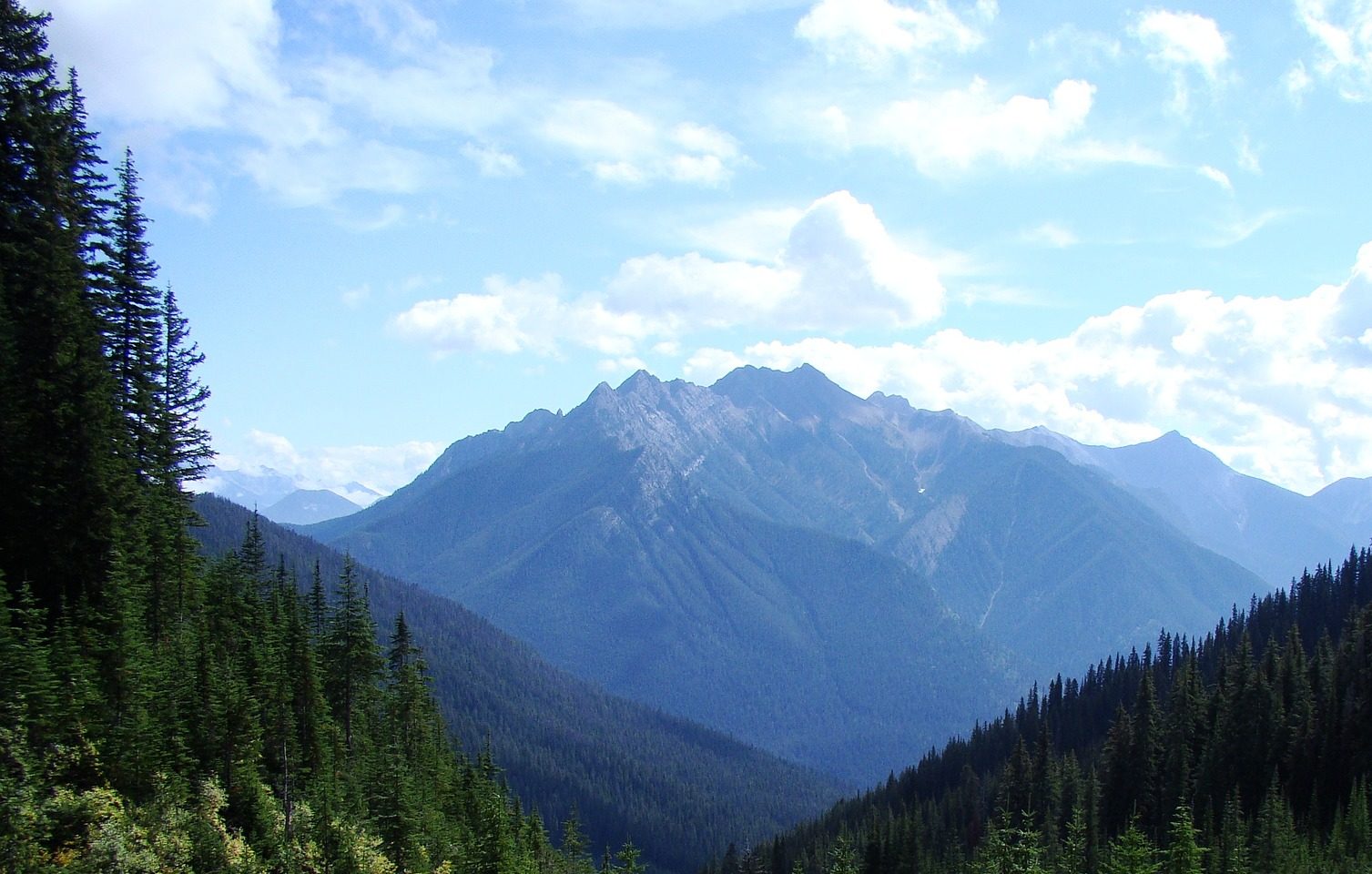 A True Mountain Oasis
The current resort is a marvel of peace and simple luxury. Beautiful cabins, well-appointed pools, seasonal activities, and an excellent restaurant are all designed to welcome and delight guests in a relaxed atmosphere.
Valhalla's clients enjoy special rates at Halcyon Hot Springs resort.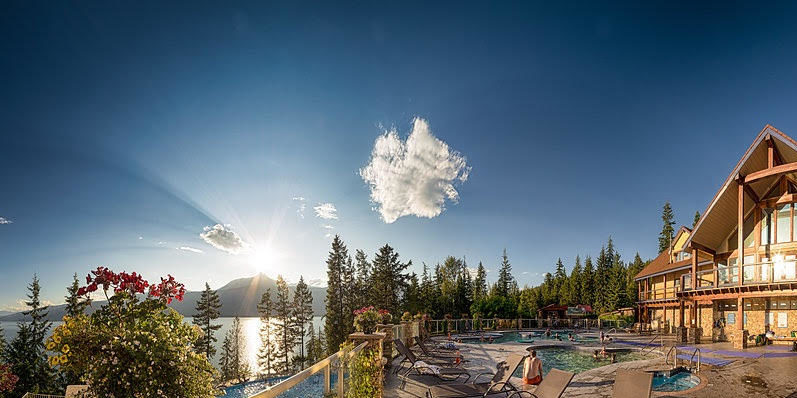 Soak hot, warm, temperate, and cold-plunge pools. Spend some time on Arrow Lake, which is perfect for paddling, swimming, and fishing. Once you've warmed your muscles, relieve any lingering tension with a massage in the Halcyon spa. Satisfy your tastebuds with a healthy, flavourful meal in the Kingfisher restaurant. Pop in for a single dip or spend the night. Either way, you're sure to feel indulged and refreshed.
---
Learn more about Valhalla's enchanting Heli Hot Spring tour, and get ready to enjoy your own halcyon days.