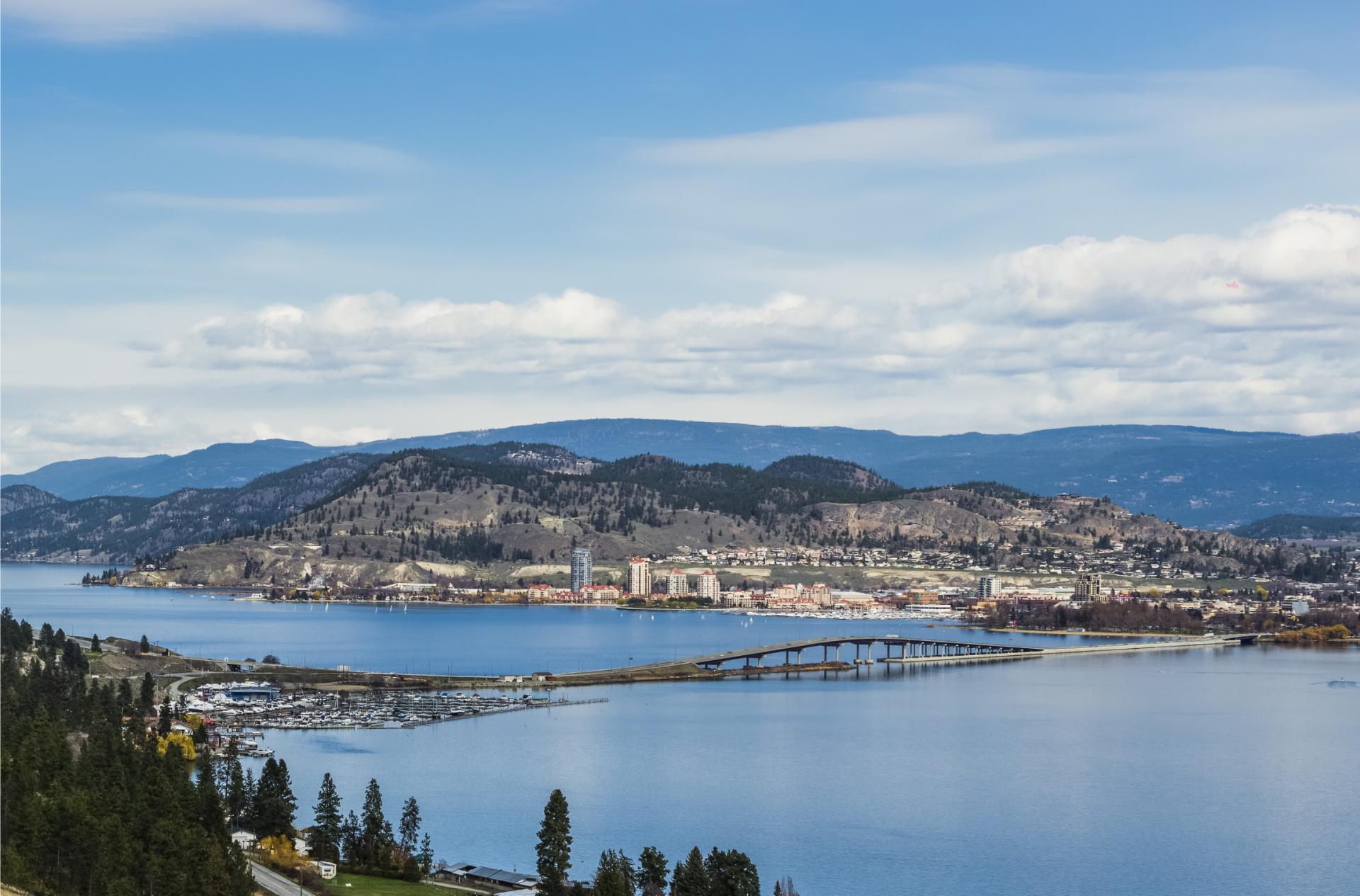 See Kelowna in a New Way with a Heli-Scenic Tour
Our Heli-Scenic Tours are one of our most popular offerings. Perfect for last-minute adventures as well as special planned events, we run our Heli-Scenic Tours year round. Choose from a variety of packages, ranging from 20 minutes to 55 minutes, and see Kelowna from breathtaking new heights!
Depending on the tour you select, you'll see a number of fantastic Okanagan landmarks. The glittering expanse of Okanagan Lake looks incredible from the air, and you may discover scenic areas you never knew were so close to home. We also offer doors-off tours for an additional thrill (and incredible unobstructed photography opportunities)!
Book your Heli-Scenic Tour online, or call us at 250-769-1486 (local) or 1-855-435-4688 (out of area) to make reservations or check for same-day availability. These are just a few of the fantastic sights you can see from the sky!
Fintry Park Falls
Fintry Provincial Park
contains a wealth of beautiful sightseeing spots and trails for hikers. Mountains, canyons, forest, pools, and waterfalls make this an exciting and vibrant area to view on your Heli-Scenic Tour. From the sky you can easily see the cascading waterfalls that tumble down the rocky cliffs of the park. The park is home to many wild animals, including moose, cougars, and bears. The beautiful untamed park with its variety of geographical features make it a great spot to see during your tour.
Myra Canyon Trestles
Myra Canyon
is part of the Kettle Valley Rail system, an important part of Kelowna's history. In 1914, an engineer named Andrew McCullough found a way to hang 19 wooden trestles to span Myra Canyon, using nearly 11 kilometers of track to cross the canyon that was less than one kilometer wide. HIs staff called it "McCulloch's Wonder." The Myra Canyon Trestle Restoration Society has restored the trestles, so they can be appreciated today. Get a good look at McCulloch's Wonder as you fly by!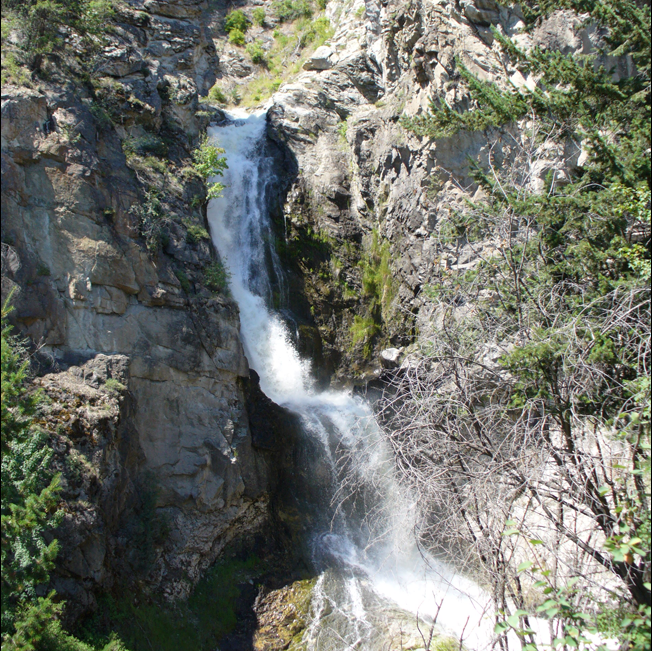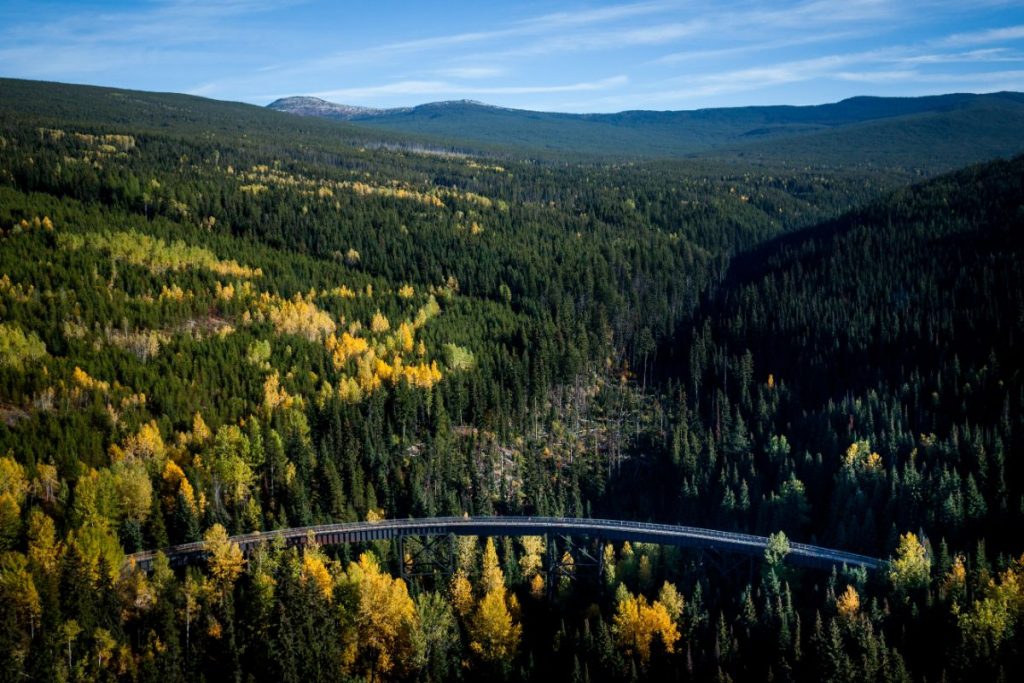 Rose Valley
Rose Valley Regional Park
covers 250 hectares with lush greenery. The thick forest of Douglas fir, Ponderosa pine, and local flora features numerous walking trails and looks absolutely stunning from helicopter height. You might spot a large natural pond that marks the Conservation Area, and you might also see interesting birds such as bald eagles. The interesting geography of volcanic cliffs and verdant forests make Rose Valley Park a popular flyover destination on our Heli-Scenic Tours.
Kalamalka Lake
It's impossible to miss Kalamalka Lake due to its incredible, vibrant colour. Unique mineral deposits make Kalamalka Lake—an unusual water feature known as a marl lake—take on rich shades of teal blue and tropical green. You'll feel like you flew over a bit of the Caribbean when you see Kal Lake from the sky. The surrounding mountains and forest add to the stunning scenery, just north of Kelowna.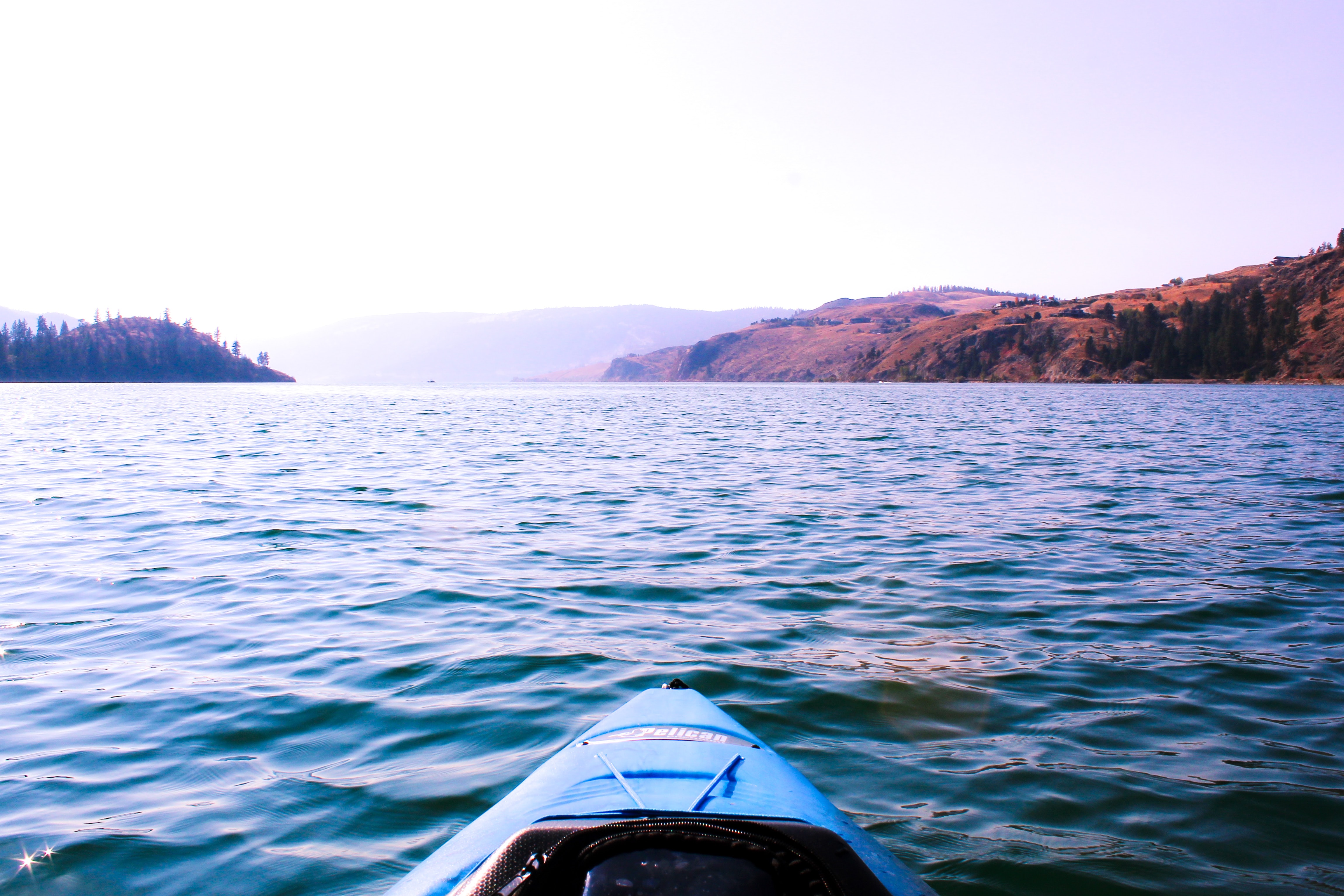 ---
You can see amazing sights from the air, and we're certain one of our Heli-Scenic Tour packages will be exactly what you're looking for. We also offer Heli-Wine and Heli-Picnic Tours, as well as charter flights. Book your Heli-Scenic Tour online, or call 250-769-1486 (local) or 1-855-435-4688 (out of area). See you in the sky!